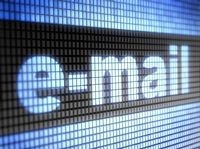 Many of you understand that having an Audiology website is not enough these days – that you must have an online presence to be a successful audiology and hearing aid practice. That means you should use SEO, local Pay-Per-Click advertising, and incorporate strategies like email marketing to create an interactive website rather than a stagnant 'brochure-style' site.
To have a successful email marketing campaign you should avoid 'ready-to-use' email lists that could contain illegally obtained email addresses that have been harvested from the Internet. Instead create your own email list by offering free information in the form of a white paper or document in exchange for the visitor's name and email address.
Recently, MedPB.com helped a client expand his mailing list and reach his email campaign goals by creating an informational E-Book called "Don't Get Ripped Off With Hearing Aids – Special Report."  Not content to use this educational electronic book solely as an "opt-in" tool, this creative client had the e-book printed so he could pass it out to patients, to those who attended his local community talks, and to visitors at health expos where he had a booth.
Ready to grow your practice? Talk to Us.