7 SEO Mistakes To Avoid in Audiology Marketing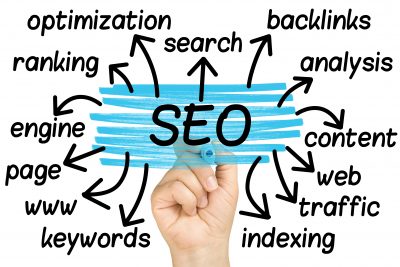 If you're an audiologist and interested in SEO to attract more patients, you need to know that most SEO firms are selling you a placebo. You know what I'm talking about, the online version of a little white sugar pill that does nothing but spike your blood sugar… Yup, it's big scam in online marketing.
Most SEO firms focus on doing a few outdated things on your website, the basic on-page keyword placement that looks good, but in today's highly competitive marketplace does little to help you dominate your local market.
These faux SEO services, stuff in a few keywords, switch up the headers, tweak a few other outdated things Google left behind 5 algorithm updates ago and say, "Voila! Your medical SEO is complete!"
Unfortunately, it doesn't work that way. And as an audiologist who is totally busy building your practice, you don't have much time to analyze whether or not their alleged SEO tweaks actually do get more patients for your practice. Which is what you hired them to do, right?
So how can you judge whether or not you're getting real medical search engine optimization treatment…  or just the placebo?
Get educated about what really goes into medical practice SEO. Discover the 7 most common SEO mistakes and hold your firm accountable for the results:
Mistake 1: Not Being Clear about Your Audiology SEO Goals
Your patients want tangible results: hearing aids that improve their ability to hear and boost their quality of life. You need tangible results from your medical SEO company, too. They must understand what you want, and set up a system for tracking whether or not they're getting results. Some obvious goals would include:
Getting more patients through better local SEO
Better search rankings when someone types "audiologist in your town" into a search engine
Higher website traffic and more new patient phone calls into the office
Mistake 2: Not Demanding Helpful SEO Analytics
Again, let's assume that the ultimate goal for your medical search engine optimization is to get more patients through the door who buy more hearing aids. Ask your SEO firm specifically how they track which keywords and key phrases are working—or not working—to drive more people to schedule appointments with you. Insist on seeing the data broken down for you.
MedPB has a very specific tracking and analysis system that directly connects the number of incoming patient calls and emails (both new and repeats) and links those calls directly back to our efforts. You see the concrete ROI.
If you aren't getting good analytics, you'll never know what you can do to improve your results.
Mistake 3: Keyword Stuffing and Awkward Keyword Placements
Over a decade ago, you saw this a lot: text on audiology websites that was peppered with [Your Town] audiologist to the point of silliness. Sure, it makes sense to mention that combination of words in logical places around your website. But if your SEO company is just dropping that all over the place where it doesn't read naturally, Google and other search engines will recognize it as keyword stuffing and penalize it in search results—meaning potential patients won't find you.
Google likes high-quality, high-value, natural, useful, regularly-updated content that helps people solve their problems. Your target keyword and phrase list should naturally spring from quality content and the natural search language your patients use. This will drive organic search results to your audiology practice.
Mistake 4: Using One Title Tag or Meta Description on Every Page
Let's explain this one a little bit: You can see the title tag at the top of the tab open in your browser. If you have an audiology website with different pages for different services, each title tag should correspond to each of those services and not simply be a restatement of [Your Town] audiologist repeatedly. For example, a page about hearing aid fittings should say "Hearing Aid Fittings in [Your Town]".
The meta description is a 160-character miniature sales pitch built into each page on your website—this unique text should contain keywords that should talk only about what's on that particular page and not be a copy from other pages on your website.
These two simple SEO tactics make it easier for search engines to index your pages, and it also shows how relevant your pages are to your target audience when the share links on Facebook, Twitter, email or when they bookmark your website for future reference.
Mistake 5: Not Going Mobile
Just a few months ago, Google rolled out its mobile-friendly search algorithm that actually gives "mobile-friendly" websites a big boost in search rankings over websites that look horrible on mobile devices. One of the first things your audiology SEO team needs to do is make sure your website is mobile friendly—if not, get that fixed fast.
Mistake 6: A Poorly Organized Website Structure
Make sure your website has a clear site map, that none of the internal links are broken, and that it's logically organized and easy to navigate. Not only do search engines like Google give preferential treatment to such websites, it sure helps your potential patients get what they want and makes it easier for them (and you) to share useful content over social media.
Mistake 7: Not Having Relevant, Unique Content
One of the most important, bottom-line issues with SEO for doctors and audiologists is that you need high-value, unique content. Think about it—if you were researching something, you'd want to find helpful, authoritative information that enhances your life and ability to make good choices.
Your potential patients want the same thing, and Google has their back with every new search algorithm updated to cull out useless content from their search results. Consider informative how-to blogs and even videos. Add to-the-point and helpful articles that people will want to share.
Next Steps
When you examine a patient and prescribe a new hearing aid, you know you'll be judged on one key criterion. Results.
Which is exactly how SEO firms should be judged. Wouldn't you agree?
The key is agreeing on what's the result you are paying for. Is it rankings, page views, or something else?
Isn't it just new patient phone calls? Isn't that the one thing that really matters to your practice, the number of new patients calling as a result of your Audiology SEO?
If you want to spend money on SEO, there are thousands of charlatans out there ready to take your money. If you want new patients calling, make sure that is the primary measurement criteria your online marketing firm uses. Or talk to the online marketing experts with a track record of success at MedPB.
Achieve more. Talk to us.