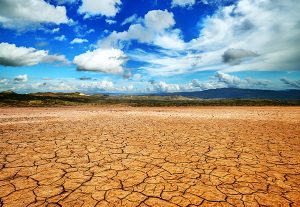 When summer heats up, do your sales dry up like grass during a drought? The common wisdom is that as the summer heat sets in, hearing aid sales cool down. Patients don't buy during the summer and there isn't anything you can do about it. That couldn't be further from the truth. What do homeowners who want their lawns to stay green do as summer days get hotter? We
don't give up
. If we live in places where water is available, we turn on the sprinklers to keep our lawns lush and green. Audiologists and hearing aid practices can do the same. Turn up your marketing and
keep sales numbers high
right through the heat of the summer. Here are six hot tips to heat up your hearing aid sales.
Host a Hot Dog Fest
A local bank in our town hosted a Hot Dog Fest recently to call attention to their location. They hired a cook to
set up a grill
on the sidewalk, cook 5 or 6 different brands of dogs and give them away to the downtown lunch crowd. Participants voted for the "Best Tasting Dogs" and the "Can't Live Without It Condiment". Local advertising, including notices on social sites, made for a solid turnout and a good time was had by all. Try it yourself — and don't forget to print promotional items to give away, so people leave with your practice name and phone number and the memory of a tasty hot dog.
Sponsor Summer Events
Our civic association organizes many popular events during the summer, from
running races to outdoor concerts
. All the events attract sizable local crowds, including more than their fair share of seniors, and all need commercial sponsors. These are fantastic, feel-good marketing opportunities. In fact, the concerts would be a great place to set up a table and talk to people about hearing aids!
Sweet Treats in the Park
Is there a park in your town where people gravitate in the summer? Hire an
ice cream cart
to show up in the park on a busy day and give away ice cream cones to anyone accompanied by a person over 55. Of course, you'll be there introducing yourself — you'll be the most popular practice in town within minutes. Use this sweet strategy to generate leads or even get people to demo hearing aids right then and there.
Find a Marketing Partner
Our local Chamber of Commerce hosts the usual
business breakfasts, brewery tours, golf tournaments and Lobster Fests
. Yours will have similar opportunities to socialize and network. Participating in any of these is a great way to get to know other local business owners, build goodwill for referrals and suss out potential marketing partnerships.
Speak Up
The Kiwanis, Rotary Club and groups like
local Chambers of Commerc
e are always
looking for speakers
. A very active group in our area is a Retired Men's Association. Have some fun and offer to do a presentation about "The Secret Way to Stay Smart" (Hint: Hearing Aids), or "Why Top Golfers Wear Hearing Aids", or "How to Cook Better Burgers" (there must be a link between better hearing and hamburgers, right?)
Direct Mail with an Extra Scoop
The manufacturers you work with all want to see you succeed. Talk to your sales rep and get them to provide you with a proven
summer mailer
. Then customize your mailer with a simple bribe — offer a free ice cream bar to anyone who shows up for a in-office event. You could sit back and accept a slump in summer sales — or put in some effort and create a summer surge. All this talk of hot dogs, burgers and ice cream? Gotta go get some.
If you're looking for more patients, try this.