How to Attract Patients with Your Audiology Website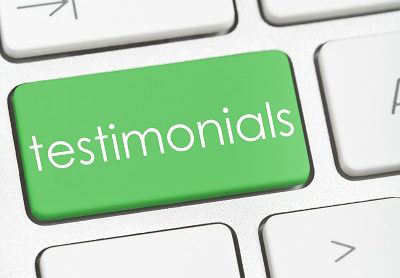 Did you know that the average time spent viewing a website is 48 seconds?  Conversely, if that website contains a video, the average viewing time increases to 5 minutes and 50 seconds!
Consider also that Internet users who use Google (the #1 search engine) are more tempted to view sites that contain a video and that a correctly optimized video increases 53 times the probability of appearing on Google's first page.
The use of educational and testimonial videos as critical components of your Internet marketing strategy on your audiology website will go a long way in building trust with your customers. And unlike a more traditional and costly ad campaign, your videos can be of the "home video" variety.  Production requires no special lighting or professionally written scripts! Just remember to provide great content and your videos will be memorable.
Your goal should be to shoot two new videos per month.  Get started by developing and recording 1) a list of 10 Frequently Asked Questions and corresponding answers and 2) a list of 10 questions you recommend your patients ask before choosing a healthcare provider. Conclude each video with a statement that sends the viewer to your website. (i.e. "There are nine other FAQs (or critical questions to ask) listed on our website at www….."
Patient testimonials also make great videos and are very powerful at bringing new patients through your doors. In fact, studies show that 78% of consumers say they trust peer recommendations while only 14% say they trust advertising.
It takes just a little effort to be successful at getting more of your patients to agree to record a testimonial for you. Follow these steps and watch your collection of patient testimonial videos grow.
Have a camera set up on a tri-pod, ready to use at all times.
When your customer gives you positive feedback about a product or service you have provided, state:
Mr. Jones, we strive to achieve 100% patient satisfaction and your feedback is positive reinforcement that means we are achieving our goal.  WOULD YOU DO ME A FAVOR?
Then ask the patient to record a video.  You won't get agreement 100% of the time, but if you don't systematically ask every patient who expresses his or her satisfaction, you won't acquire ANY testimonials.
Upon receiving agreement, allow the patient to view an example of a good testimonial video.
Then, when you are ready to record, ask the patient to state, in his or her own words:
The communication problem that caused him or her to come to your practice,
How your products and/or services helped overcome the problem and
A personal recommendation beginning with the words "I recommend."
Client testimonials are a key piece of an effective marketing plan.
Ready to grow your practice? Talk to us.