COVID-19 – How Practices Are Adapting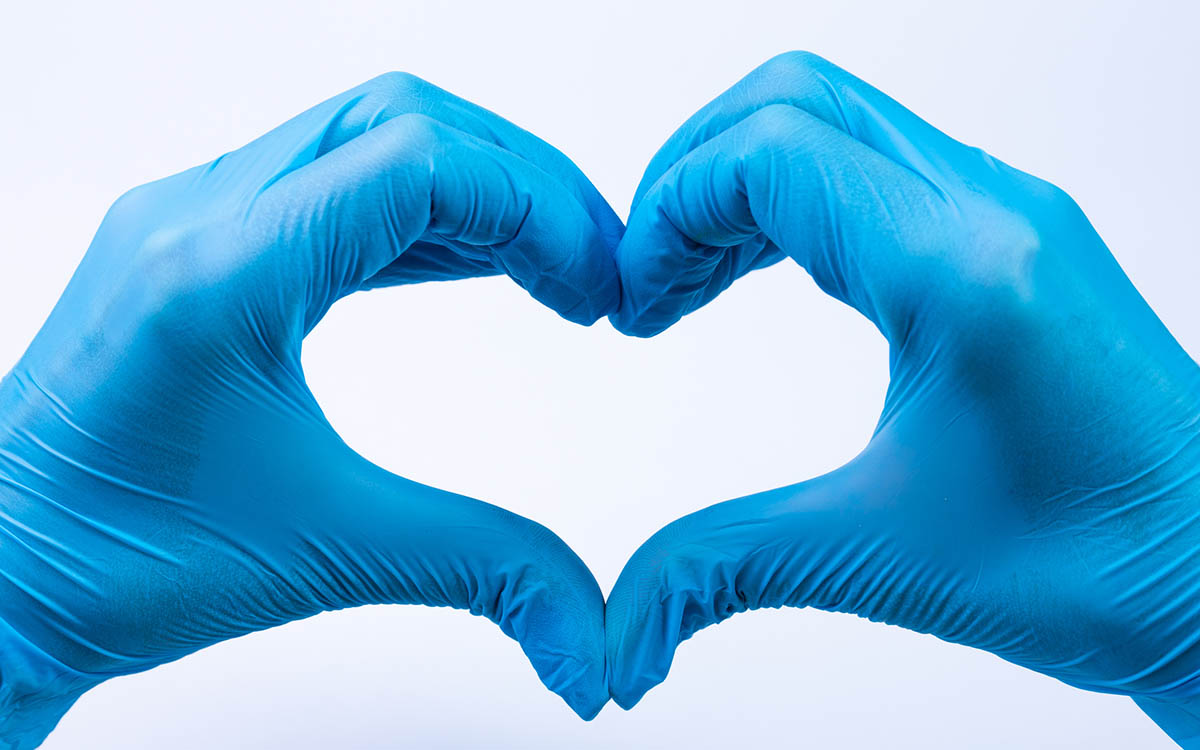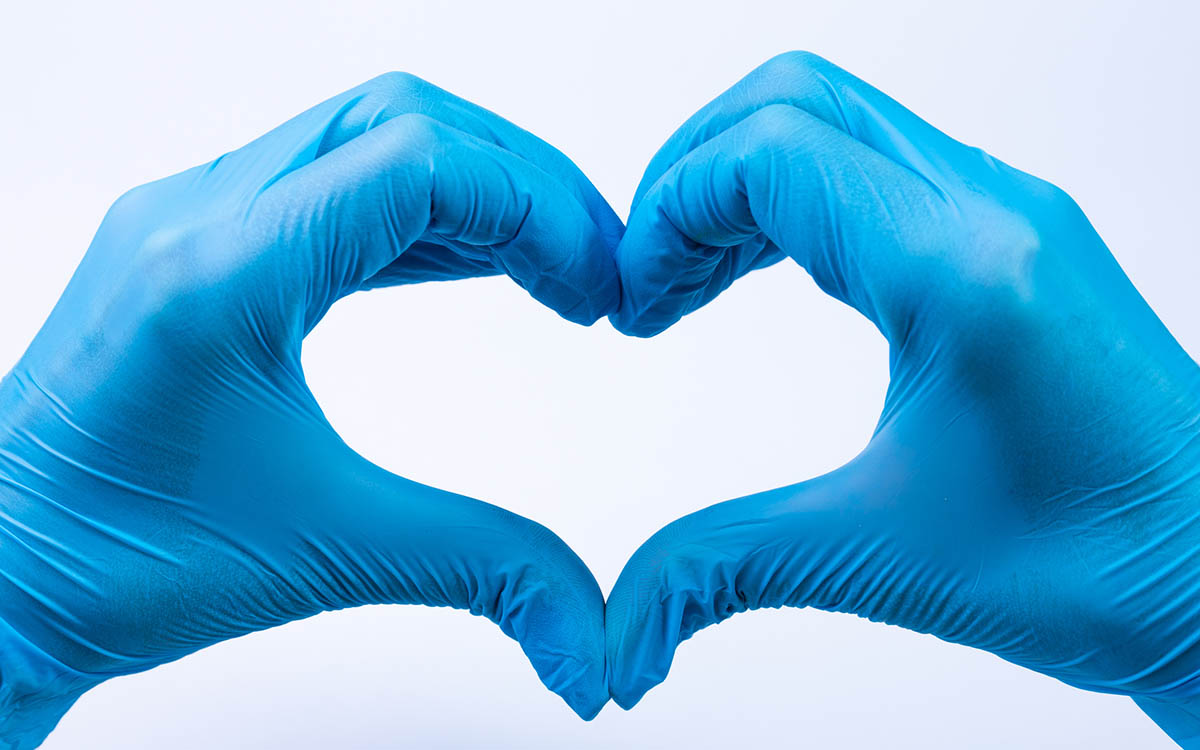 As concerns over COVID-19 make their way through communities, practices are shifting how they do business to ensure the safety of their patients.
Innovative practices are even finding ways to continue serving their patients amid safety concerns.
We're seeing this kind of grit and foresight in small businesses everywhere. Consider my local bike shop, which normally caters to tri-athletes, but is now thinking outside the box.
As soon as they heard rumors about the virus and saw customers expressing concerns about exposure, they ordered as many kids and low-end bikes as they could find. They realized that if local parents were considering staying at home with their kids, they would be desperate to get out of the house and get some exercise.
When customers started showing more concern about going out for non-essential purposes, they found a way to conduct business safely. Instead of bringing people into their shop, they had bikes outside where they could stand at least 6 feet apart. Customers could see select bikes right in the parking lot and pay for them on their smartphones.
Customers could also bring in their bikes for repair.
They set up racks by the back door for repairs, one set marked "drop off" the other marked "pickup," and customers could just drive up and leave bikes or pick them up.
To make this work, they set up a video camera of the racks, and parking lot, so as soon as customers drove up, a shop employee came out to greet them (at a safe distance of course) and discuss any details of the repair. They wore gloves and cleaned the bikes before bringing them into the shop, or back out to return to the customer. Customers could pay by phone or online.
Obviously, the above system wasn't perfect but the net result is they were able to increase sales before the shelter-in-place orders came out and increase their cash reserves, and they broadened their customer base to include a much larger population which will lead to even more sales and repair services later. They are well-positioned to recover any money they would have lost by being temporarily closed. So what can you do–even if you're in a shelter-in-place scenario?
How Are Practices Adapting to Changing Business Conditions?
Shelter-in-place, self-isolation, quarantine, social distancing…there are all these phrases being thrown around that spark anxiety. What we need to do is calmly think through what needs to be done and what we can control.
Think about your practice and services. Break them down into the types of tasks that can be done online, those that can be done outside the office, and which tasks can really only be done in person. This will help you determine what constructive activities you can do now to position yourself for a strong recovery later.
Online Services or Activities All Practices Can Do
Here are a few examples of the most common things you can continue to do now, while things are quiet:
Provide consultations using telemedicine. You may need to check your local government to see if telehealth is allowed for your particular license. For example, here is the CDC's list of state guidelines and here's a list of states and their policies regarding telehealth for audiologists. Some practices, such as orthodontists, are allowed to see patients for emergencies and have even found a way to accept patient photos of their teeth to provide a free estimate to prospective new patients. Because there is no contact, they are able to start nurturing a relationship with these prospective clients and even schedule them for an appointment a few weeks out when they think they will reopen. We know audiologists who have performed remote adjustments on hearing aids or used the technology to troubleshoot problems with hearing aids. Audiologists are also performing virtual consultations to start building a relationship with patients, find out what is happening, and what can be done once they can re-open. If you are allowed to conduct telemedicine, look into providers.
Check insurance coverage of new patient leads. Just because you can't see them in the office, doesn't mean you can't begin the process of bringing new patients in, calling them to fill out the mandatory forms, and conducting the initial conversations. This will make in-patient visits go a little faster when you do reopen.
Provide free webinar "events" to prospective patients to answer common questions. These can be posted to your site after the live event and to social media.
Open an online store to sell accessories. (Psst… if you need advice on how to do this, call us.) Setting up a store may take 2-3 hours to upload your own products, pictures, descriptions, and pricing, but it's worth it because you'll have a store that can stay open even if your office is closed This will provide you with an additional stream of income, even when you reopen. You can announce your store through an email, by phone, on your site and through social media. You can also mention it on your voicemail and patient calls and put a sign on your door.
Reschedule patients and give them a personal, heartfelt phone call. Your patients are struggling with being isolated just as much as you are. When you call, make sure to ask how they are doing, how they're coping, in addition to any business you want to discuss. We have software that allows you to call from home, but have it look like you're calling from the office, so that you can maintain professionalism while sheltering-in-place.
Take the time to catch up on billing and insurance claims. You can follow up on unpaid claims, resubmit bills, and clean up your accounts receivables. You want to be completely on top of your cash flow.
Take the time to go through your database and make a list of patients you haven't seen in a while. This is the list you'll want to schedule as soon as you're open. Develop the script your front desk will use to to schedule them when the time is right.
Reconnect with your staff. Some practices are finding ways to make the rescheduling calls into a team-building activity with things like phone call bingo (one square you were able to reschedule, another you left a voicemail, etc.) Others are sharing images of them working from home with crazy hair competitions and so on. It can be difficult to speak with a lot of people on the phone who may feel panicked. Connecting and supporting each other with a little lightheartedness helps keep everyone positive and focused on helping your patients.
Update your licensing and continuing education credits. The American Association of Orthodontists, for example, is allowing their members free access to some of their online learning resources. Check out Audiology CEU information here.
This is a partial list of the ideas that have come up on our client calls.
Call us to get a free custom COVID communications and recovery plan and to hear about how other practices are finding ways not only to survive this epidemic, but to thrive.