Top Local ListingsTM
Help more new patients find you in local directories.
Top Local ListingsTM
Help more new patients find you in local directories.
Get found where patients are looking.
How most patients find your practice.
70% of all people searching for your medical services make their selection based on local listings in Yelp, the White Pages, and a hundred or so lesser known online directories like Manta and Hipaaspace.com.
Top Local ListingsTM provides results you can count on.
More Local Card Views
per month on average.
More Website Visits
per month on average.
More Call to Your Practice
from maps per month.
How Top Local ListingsTM helps patients find your practice.
Most online marketing companies ignore the host of inaccurate local online listings and don't fix them because it's a lot of work and requires powerful software. At MedPB™ we take the time to ensure your local listings information is accurate because our research shows us how important it is. In fact it's the most powerful tool any practice can use to get more new patient calls. It's the foundation of any SEO effort and the first step to helping new patients find you.
MedPB™ Top Local Listings™ puts your practice name and contact information where new patients will find it, on the most popular website directories and local listing services across the web. That means you can attract more patients wherever and whenever new patients are searching.
Why most local SEO doesn't work
The problem with local directories is instead of being the reliable source of information you want, they're like a bunch of drunk college kids on spring break playing telephone tag with your vital business information. What could go wrong?
Typically these automatically generated local online listings in local directories are full of errors – incorrect or partial information. Unlike Google Business Profile, they don't verify listed information. Inevitably they include incorrect information about your practice which damages your credibility and rankings in the search engines.
The easy way to get listed and attract more patients
Top Local Listings™ dramatically increases the accuracy of local listings for practices which boosts rankings for your website and local directory listings. The average medical practice has a 53% local listing score. With Top Local Listings™, our clients' average score is 87%. That translates into more new patients finding and calling your practice.
Once we have the basic information about your practice, we handle all of the submissions to the important local directories. We ensure that your information is accurate and consistent across the web so that patients can find you wherever they're searching. Our Top Local Listings™ software saves you hundreds of hours of checking listings and helps you attract more patients every week. We're sure you'd agree your time is better spent seeing your patients.
Three more ways MedPBTM's Top Local ListingsTM medical management software helps your practice:
Top Local ListingsTM improves your search engine rankings.
When your local listing information is consistent across directories, the search engines take notice and reward you with higher rankings. Higher rankings means more prospective patients find you, call your practice and end up in your waiting room.
Showing up in Google Maps gets you more appointments
Accurate and consistent local listings means your practice location shows up in Google Maps with search results. Patients who see your location(s) in Google Maps are more likely to call and book an appointment.
Top Local ListingsTM manages and maintains the accuracy of your listings
Even the smallest inconsistency in your contact information can trip up your local SEO, lower your rankings, and confuse your patients. Top Local Listings™ software finds and corrects any variations in your local business listings, and eliminates duplicate listings, so your patients (and the search engines and directories) see only correct, up-to-date information for your practice.
What's the difference between Top Local ListingsTM and Top SEO ResultsTM?
At its most basic, SEO refers to optimizing your website content and the backend of your site to improve your site's rankings in search engines results. Optimizing your local listings, or Local SEO, ensures that the information on the web about your physical location is accurate, which also boosts your rankings in search engine results.
MedPB™'s software Top SEO Results™ and Top Local Listings™ take SEO and local SEO several steps further to help our clients get more new patients calling. We ensure that your basic business information (name, address, phone number) is current and accurate across hundreds of local online directories. The result is that your practice lands at the top of search results so patients find you first.
Related articles in our blog
Local SEO Essentials to Attracting Patients
What works to attract visitors to a national website like Ford or Amazon is not the same as what works to attract people to your local medical practice…
Read more >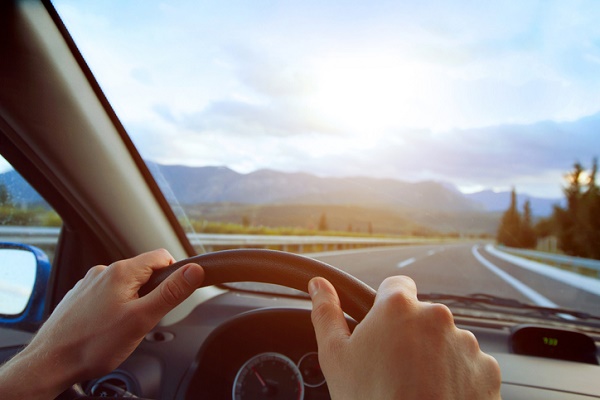 5 Advanced Ways to Attract New Patients with Local SEO
While Top Local Listings™ does most of the work for you to build the foundation of your local SEO, there are some tactics third party services can't do. Here are five local SEO strategies…
Read more >
7 Steps to Grow Your Practice with Local Online Listings
Did you know that positive patient reviews can help you move up in the search engines, improve your local listings and get more patients calling? It's easier than you think. Just follow these 7 steps.
Read more >