Action WebsiteTM
Medical website designs that convert traffic to appointments.
Action WebsiteTM
Medical website designs that convert traffic to appointments.
Want a website that helps you get booked solid?
Average Conversion Rate
more patients calling.
Avoid websites that are like broken toasters.
Most medical website designs look professional from the outside but when a prospective patient visits, nothing happens. It's just like putting a slice of bread in a broken toaster. These website designs don't keep new patients reading about your practice nor do they motivate patients to call. They're designed based on style and looks not on the science of conversion. Which means they don't pop new patients to your practice.
Sure, we like good looking stuff too, but most practices owners are pragmatists. They like stuff that works, including their website designs. At MedPB™ , we've specialized in medical marketing and website design for over a decade. This singular focus gives us the data, the experience and the insight to build medical website designs that convert an average of 21% of visitors in new patient contacts, the best conversion rate in the industry. Action Website™ are well-researched and designed to get results — more patients calling.
"We had a website, but knew it needed some work. During a consultation call with MedPB we discovered we needed more online reviews and decided to try the Online Review Builder. In just a few short months we're up to 50 reviews total and more keep coming in. Our second month we had 30 new patients calls from the website which is up considerably from before. We are very happy with the work they have done and look forward to continued great results."
"I never put much thought into any digital marketing or even a website, so I was a little skeptical that it would make a difference." "But at the encouragement of an associate, I decided to try MedPB for a website. After a couple of months of seeing the traffic grow, I was encouraged to try to get more reviews and add Search Engine Optimization services. I was shocked when I heard my staff saying we're getting more from the Internet than ever before. In fact, last month we received 21 new patient calls out of the 60 total calls to my website. I'm so glad I got connected with MedPB and highly recommend them."
"The website is attracting more patients to my practice. It reflects the look, feel, and mission of my business. I am forever grateful and forever spoiled by a team that knows the audiology 'universe' and how to help my team attract and keep our growing client base." 
"In the last 12 months we've increased sales by over a quarter of a million dollars thanks to MedPB's marketing. We're getting more reviews, more traffic and most importantly more NEW patients. MedPB's support with our website, seo, ppc, reviews and conversions has been amazing. Highly recommended for any medical practice looking for dramatic gains."
"We're getting 5 times as many leads from the web, worth $20,000 a month to our practice... Highly recommended to any audiology practice interested in beating the competition."
An Action WebsiteTM makes attracting patients easier.
With MedPB™'s Marketing Platform, your medical practice's website is built and launched for you. No need to spend endless hours or days trying to set it up yourself. You get a website design proven to get results. We typically get the medical website on your Marketing Platform live within just a few weeks, not months.
Patient focused,
designed to convert
Medical website designs for doctors have one primary purpose: to get patients to contact or call you. What's the best way to do this? By connecting with your patients' needs and concerns, earning their trust, and motivating them to contact you.
Our expert team of writers, designers and digital marketers have extensive experience creating engaging websites for a range of medical fields. They've mapped out exactly how visitors view and navigate websites, in order to lead prospective patients to take action and call your practice.
Mobile
friendly
Our data shows that 30 to 40% of patients will view your website on a mobile device. MedPB™ healthcare website designs are responsive, resizing and adjusting for all screen sizes and resolutions.
We make adjustments to make patients' mobile experience even more seamless (and Google-friendly as well as patient-friendly). A seamless browsing experience results in more patients calling.
SEO-optimized,
continually updated
Action Website™ are built to attract more patients from search engine so your practice continues to grow and keep up with or even beat your competition.
To get better results, add our Top SEO Results™. For faster results, add Advantage PPC Ads™ and/or Social Media Marketing to your Marketing Platform.
Unmatched
results
MedPB™ websites currently outperform the average medical website design by over 100%. They typically convert twice as many visitors into callers — patients who contact you to get their questions answered and schedule an appointment.
The #1 marketing platform for medical practices.
Your MedPB™ website is the foundation for practice growth. It's like a well designed office that helps patients in the door, get signed in and see the doctor.
The next step is to build credibility with Online Review Builder™, and Top Local Listings™. Then when you want to help more patients find your practice, you can add in Top SEO Results™ and Social Media Marketing. Or for faster results you can add Advantage PPC Ads™ to complete your online marketing strategy and grow your practice.
Related articles in our blog
The Best Medical Website Designs of 2018
Want a medical website design that will attract more patients? Here are two medical websites from 2018 that are designed to get your phone ringing.
Read more >
Your Website's All Wrong – And You Have the Data to Prove It
The biggest problem with most websites designed for doctors is they don't attract patients. Your website designer may have made a mistake or two or three. Here are the top 10 most common website design mistakes and how to avoid losing patients because of them.
Read more >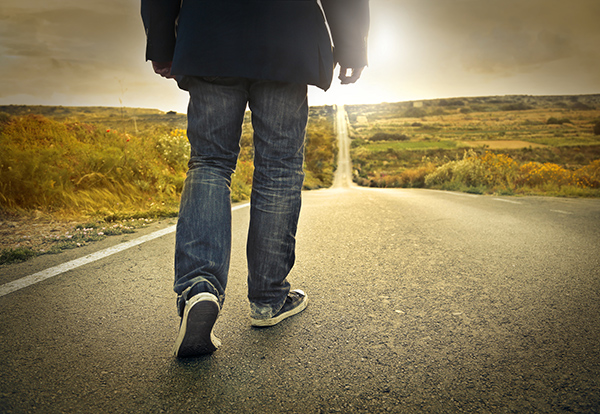 7 Signs That It's Time to Abandon Your Website
Is your website helping you attract potential patients and motivating them to call your practice? Maybe its time to abandon that old website?
Read more >