Which Medical Marketing Lies Can Kill Your Practice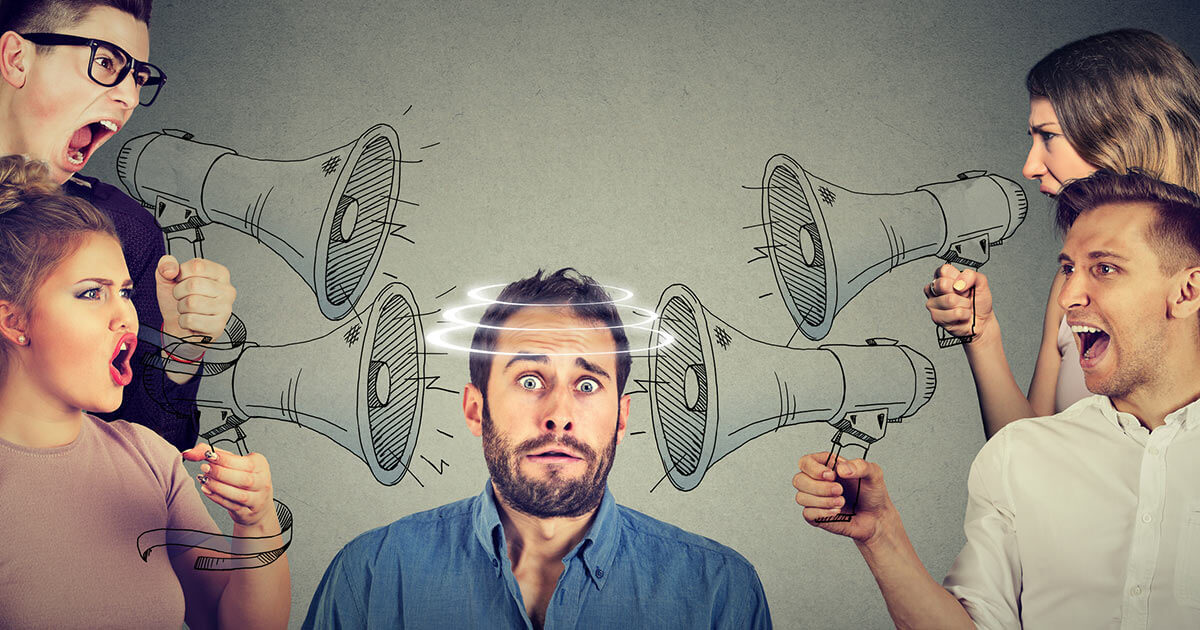 OK, I confess, I used to tell myself little lies too. I'd think I was reformed, and then I'd catch myself again. I'd tell myself things like:
"It's non-fat, so it's OK."
"This time I'm totally committed to keeping my New Year's Resolutions."
"People aren't buying because the economy is bad."
"French fries count as vegetables."
These tiny lies slip by in part because they are innocuous, but similar lies about your medical practice can end up costing you thousands if not hundreds of thousands of dollars.
The Hidden Costs
Every time you spend money on marketing, chances are you are losing money in two ways. First, you're overpaying for what you get. You're paying $1,000 or $3,000 or more for marketing activity that in most cases isn't bringing in new patients.
Second, while you're spending your hard earned money, potential patients are finding and signing up with your competitors. You're not only losing them once, but you're losing their lifetime value to your practice. Which could be costing you big time.
Lie 1– Medical Marketing Just Doesn't Work (and I've Got the Bills to Prove It)
You're right. The type of marketing many companies push doesn't work and can lead to some very disappointing results. Ninety-five percent of advertisements use the one-step selling approach. They jump right into the sale and only appeal to the patients who are ready, right now, to make an appointment. They completely miss the hundreds of people who are on the phone getting insurance pre-approval, researching practices online, or just plain on the fence. They miss the 85% of patients who do weeks of research before being ready to make an appointment. If they did this one little thing, they'd have radically different results.
Lie 2 — You Have to Spend a Fortune to Get New Patients
I get it. If you've been spending a lot to see anemic results, I can totally see how you'd have this impression. No one wants to throw good money after bad. But effective marketing brings in more money than you spend on it. Imagine getting 8-10 new patients every month. Wouldn't that be worth investing in?
When we first started offering our Online Review Builder, we put it up as a test to see how much of a difference it would make. Even we were surprised at the jump in new patient calls.
The truth is, sometimes little changes can really make a difference.
Lie 3 — Alicia, My Front Desk Guru, Can Take Care of Marketing for Me.
I'm not sure why, but most practices at some point think their front desk can manage any miscellaneous task they need done including running a successful marketing campaign.
If this is true, why is it some businesses are booked solid and some businesses have 25% or more of their appointments free?
We're sure Alicia is awesome. But Alicia already has as job–converting your calls into appointments. She could book more if someone else is focused on getting your phone to ring.
The key is to find someone who knows how to attract new patients, not just send out mailers or social media posts. You want results not just activity.
Lie 4 — All Medical Marketing Companies Force You to Commit to a Long-Term Contract
Just last week I was on the phone with a practice owner who complained that they got locked into a long-term contract with a marketing firm that took all of their marketing budget and wasn't bringing in new patients for them. You really don't need to sign long-term contracts. In fact, if a marketing company is insisting on looping you into one you should consider it a red flag.
Achieve more. Talk to us.