How can you attract more patients with your website?
Use these proven patient attraction website designs to get more new patients calling Below are 3 of our latest proprietary patient attraction designs. Learn more about how these web designs can make you even more successful here.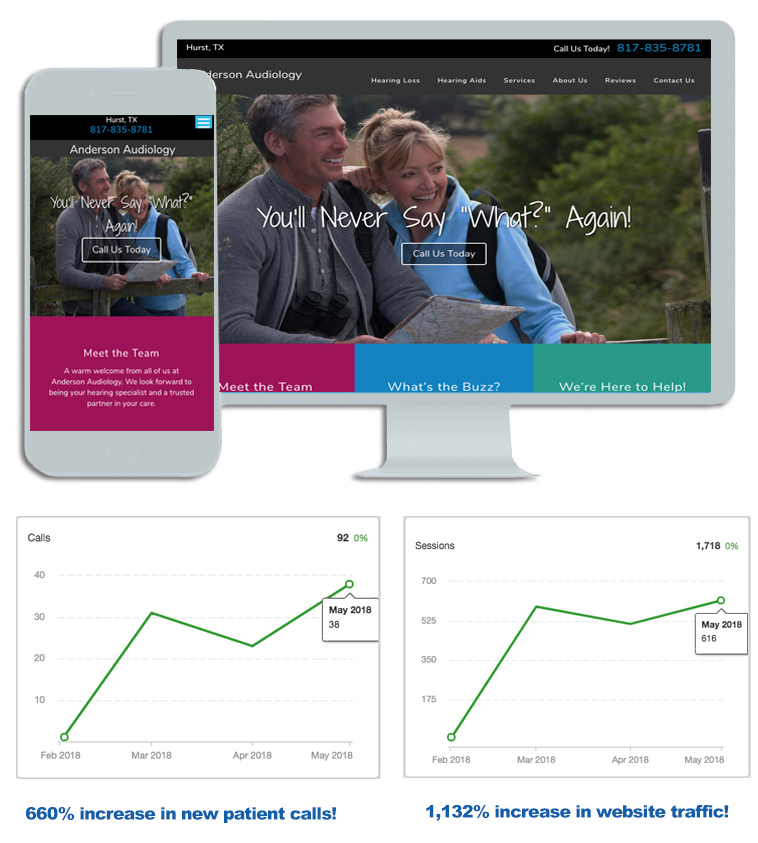 "I've already made $5,000 from my new MedPB website. Prior to starting with MedPB nothing I tried was working. Now with MedPB I have lead generation experts helping me get more new patients than ever. The best investment I've made in my practice since getting trained as an audiologist. It would be worth it at twice the price."
–  Lisa Milano, Milano Quality Hearing Aid Center, Riverhead, NY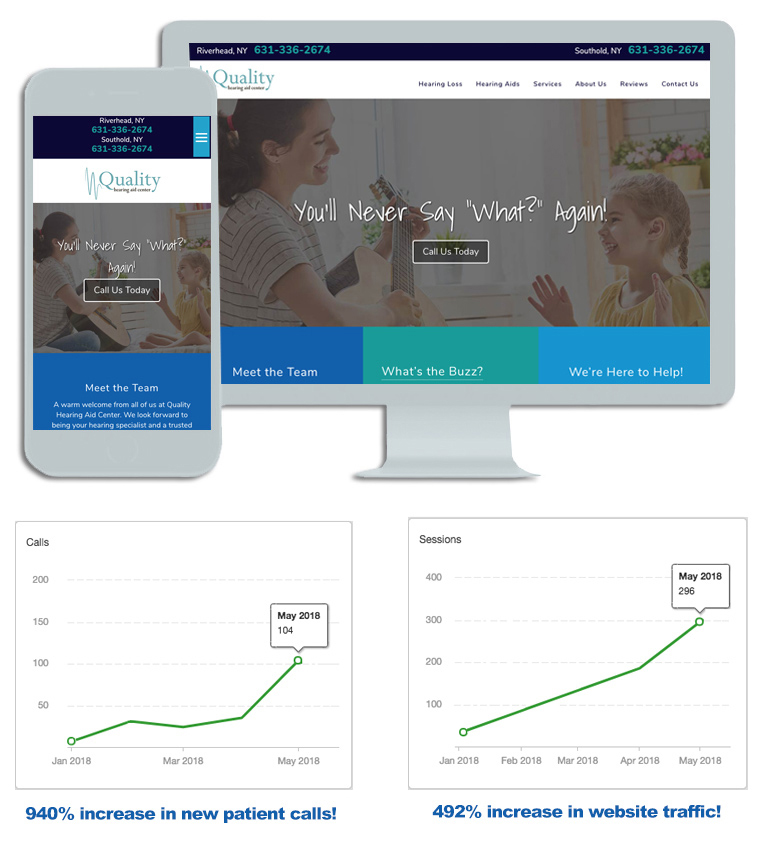 "Since we've been with MedPB, our search traffic has doubled, we gained twenty-two 5-star reviews, and we get between six and sixteen new patient leads each month. Working with MedPB has been a great decision. They have helped us get more done in less time with less stress. We would highly recommend MedPB to anyone looking to grow their practice."
–  Jennifer & Nick Reynolds, Reynolds Audiology, Woodbury, MN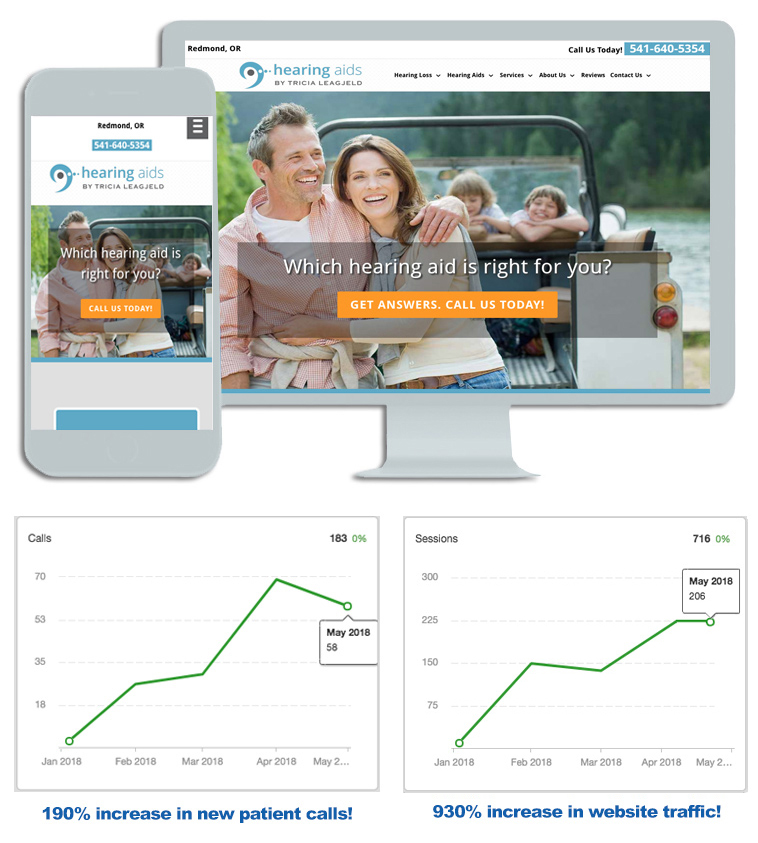 Want more new patients? Discover how easy it is! Talk to us.